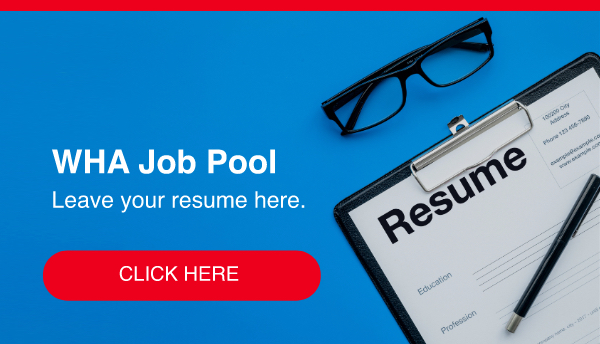 WHA E-Job Market
The First Online Job Fair in Eastern Seaboard
The impact from COVID-19 situation in Thailand has critically hit the workforce in many industries. Thus, there are some sunrise industries that still look forward to fill the vacancies in their manufacturing plants. WHA would like to assist both WHA customers to find candidates and the community in the EEC area to find a job easily by launching the WHA E-Job Market.
For recruiters who would like to leave your job vacancies, please send the details to jobpool@wha-industrialestate.com.
For job seekers who would like to leave your application form, please click https://www.wha-industrialestate.com/en/job-pool/application-form
Find the latest job vacancies from companies in WHA Industrial Estates.
Filter by Location:
Filter by Company:
Dana Spicer (Thailand) Ltd. is an affiliate of Dana Holding Corporation, a global leader in automotive manufacturing industry which has Headquarter in US. We have 2 facilities in Thailand, driveshaft facility in Ladkrabang Industrial Estate, Axle and Gear facility in Eastern Seaboard Industrial Estate (Rayong). We attained IATF16949, ISO9001, ISO45001, ISO14001 certification. To cope with the company growth and business expansion, we are urgently looking for candidate to work at our Rayong Plant or Ladkrabang Plant with following positions & qualifications.
Reports to: EHSS Manager
Division/location: Administration Department, Rayong Plant
Responsibilities:
Coordinate the Environment, Health, Safety, and Security (EHSS) Management System to meet ISO14001, ISO45001 included Corporate Policies.
Initiate and Improve Health & Safety Management and Environment projects.
Risk Assessment and coordination of Corrective Action, investigation incident reports, and follow-up of the corrective actions.
Contractor management and control
Coordinate External and Internal EHSS training.
Coordinate and work with a team to meet Global and Plant EHSS Leading KPI.
EHSS compliance with government standards & Regulations as related included required reports to meet Local, Country, and Global regulations.
EHSS reporting of Corporate, Regional, Business Unit, Country, and Division requirements.
Other responsibilities under Laws, Dana's standards & Regulations as related included.
Required Qualification:
Bachelor or Higher in of Occupational, Health, Safety, Industrial Hygiene and Environment.
Professional certification preferred (Certificate Safety Professional, Certificated Industrial Hygienist, Certificated Hazardous Material Responsible Person, or country equivalent)
Experience at least 3-5 years of Environment, Health, Safety and Security experience in automotive and/ or petrochemical
Strong team building skill and ability to lead and support cross-functional process improvement team
Demonstrated proficiency in English language, written and verbal
Please click apply via EHSS Oficer (dana.com)
Human Resources Department
Eastern Seaboard Industrial Estate T. Pluakdaeng A. Pluakdaeng Rayong 21140 Thailand
Tel: 66 33 683 800 Fax: 66 33 683 777