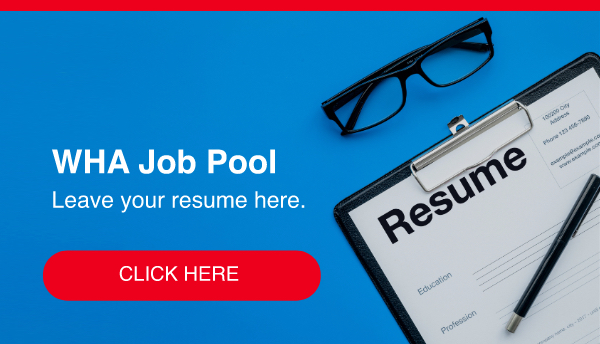 WHA E-Job Market
The First Online Job Fair in Eastern Seaboard
The impact from COVID-19 situation in Thailand has critically hit the workforce in many industries. Thus, there are some sunrise industries that still look forward to fill the vacancies in their manufacturing plants. WHA would like to assist both WHA customers to find candidates and the community in the EEC area to find a job easily by launching the WHA E-Job Market.
For recruiters who would like to leave your job vacancies, please send the details to jobpool@wha-industrialestate.com.
For job seekers who would like to leave your application form, please click https://www.wha-industrialestate.com/en/job-pool/application-form
Find the latest job vacancies from companies in WHA Industrial Estates.
Filter by Location:
Filter by Company:
Cataler (Thailand) Co.,Ltd.
Automotive emission regulations get ever more stringent,and the trend toward stringency is worldwide phenomenon. Our automotive catalysts effectively reduce toxic emissions in automobile exhaust gases while offering superior durability and heat resistance.
We currently hold domestic market share of approximately 40% and a world share of some 9 % in addition, We developed Nox storage catalytic converters first in the world. Our products are among the top of their type in the world, and garner continuing support and trust from automakers woldwide
Qualification
Female.
Age between 25-35 years old.
Bachelor Degree in Japanese or related field.
Good command of Japanese.
The experience in Japanese Interpreter would be an advantage.
Requirement : Japanese language N2.
Proficiency in MS Office & Internet.
Have good Communication skill.
Please submit your resume in English.
1 years Contract period : 1 Oct 2023 – 30 Sep 2024.
How to Apply : Please submit a resume starting education background , transcript, experience, expected salary , contact telephone number and recent photo to
Contact : HR & GA Section
Cataler ( Thailand ) Co.,Ltd
110 Moo 4 , T.Pluakdaeng , A. Pluakdaeng , Rayong 21140
Tel : 033-103770 # 1001
Fax : 033-103798-9
E-mail : recruit@cataler.co.th
Website : www.cataler.co.th