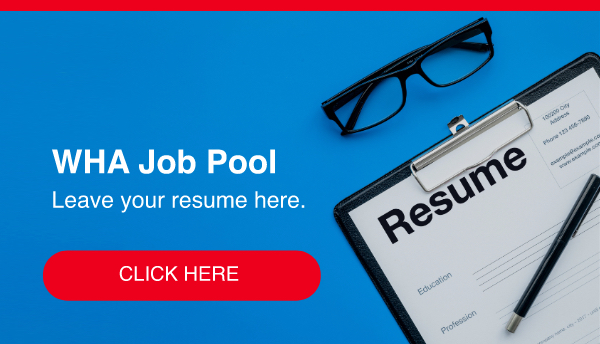 WHA E-Job Market
The First Online Job Fair in Eastern Seaboard
The impact from COVID-19 situation in Thailand has critically hit the workforce in many industries. Thus, there are some sunrise industries that still look forward to fill the vacancies in their manufacturing plants. WHA would like to assist both WHA customers to find candidates and the community in the EEC area to find a job easily by launching the WHA E-Job Market.
For recruiters who would like to leave your job vacancies, please send the details to jobpool@wha-industrialestate.com.
For job seekers who would like to leave your application form, please click https://www.wha-industrialestate.com/en/job-pool/application-form
Find the latest job vacancies from companies in WHA Industrial Estates.
Filter by Location:
Filter by Company:
Perform month-end account closing activities and reconciliations
Prepare and review Business Plan, P&L, cash flow, budget planning on monthly basis.
Regulating, supervising and implementing accurate accounting books in good time
Constantly checking the financial control systems
Detailed monthly analysis of cost blocks for Top Management and Operations and for periodical Business Review.
Alerting or warning the Management Team and the Board of Directors of the company financial irregularities, non-compliance, non-adherence and other financial concerns that relate to the company.
Collaborating and coordinating activities with financial providers contracted by the company. This includes working with auditors, banks, financial consultants, etc.
Develop and implement KPI system with Operations Management.
Prepare, compile and analyze management reports on a monthly basis
Prepare month-end reporting and data update to Director
Support Auditor in conducting internal and external audits
Perform tax compliance tasks, tax form preparation and filing activities
HASCO - CP CO., LTD.
475/8 Village No. 7, Klongkiew Sub-District, Banbueng District, Chonburi 20220 (Thailand)
Tel: +66 (0)33-009-291
Mobile: +66 (0)80-6142881
Email : fonthip.ch@hasco-cp.com
Website : www.hasco-cp.com