Ready Built Factory for Rent
Sized from 500 sq.m. to 9,900 sq.m., the Ready Built Factory for Rent WHA has constructed on the developed industrial land in Thailand to offer manufacturers various alternatives to fit their requirements with a quick entry and lower initial cost. WHA also builds Build to Order Factories of 7,000 square meters or more upon order.

Attached Factory Building:
Covering the area of 500 to 2,500 sq.m., Attached factories are a row of factories sharing the wall to the next-door neighbors with and array of 12-48 m. in width and 24-72 m. in length.
From the top, the factory is covered with metal sheet roof and ventilation with the supporting of painted steel truss. The wall is concrete block with metal louver ventilation and clear glass windows. The floor is reinforced concrete slab with maximum live load 3.5-5.0 ton per sq.m. Truck entrance is soaring high with rolling shutter door.
The office is located mezzanine or ground floor allowing one to monitor the production activities. The interior design is equipped with gypsum ceiling board on T-Bar, clear glass windows and doors and pre-cast concrete slab flooring with vinyl or terrazzo tiles.
Detached Factory Building:
Ranging from 2,500 to 6,000 sq.m, Detached factories are carefully designed and built from top to bottom with high quality material.
From the top, metal sheet roofing with insulation and roof ridge ventilator. The building wall is concrete block plastered and painted providing clear glass widows plus translucent cladding sheet for natural light. The floor is reinforced concrete slab with maximum live load 5 ton per sq.m.
The towering rolling shutter door for trucker with metal sheet louver allows the safety and easy access for containers.
In some model, the offices leveled at ground and mezzanine floors overlooking the whole operations area. The interior design is equipped with gypsum ceiling board on T-Bar, clear glass windows and doors and pre-cast concrete slab flooring furnished by granite and vinyl tiles. Restrooms are retained with septic tank and they are interior with ceramic tiles.
With a Plus Engineering Structure, "Detached" in large models are designed to allow future expansion to either side-way or back-way without key structural change. Consequently, the expansion can be done while manufacturing process remains uninterrupted.
Built to Order Factory Building:
WHA builds Purpose Built Factory of over 7,000 to 10,000 sq.m. upon order. As we understand the demands of our customer are varied, our Engineering and Design team work closely with our customer to deliver the highest quality building.
Ready Built Factory for Rent provide customers flexibility on investment and financing as well as a growth path to larger buildings or to developed land as their business expands. WHA Industrial Development Engineering, a WHA company, can also manage the utility and fit-out requirements for customers further.
To date WHA ID Factory for Rent has built over 284 Ready Built Factories comprising more than 516,690 square meters, which are available in General Industrial Zone and Free Zone/Export Processing Zone.
As the company's first step, WHA ID has begun expanding its property development outside of the company's six existing industrial estates. WHA ID acquired 55 rai in Hi-Tech Kabin Industrial Estate in Prachinburi Province, situated on Km. 150 on highway 304 to construct 51,000 square meters of Ready Built Factories. The site was selected due to its proximity to ground and air transportation and the new location will address the increasing demand from investors in Prachinburi for factories in BOI promoted zone.
Types of Ready Built Factories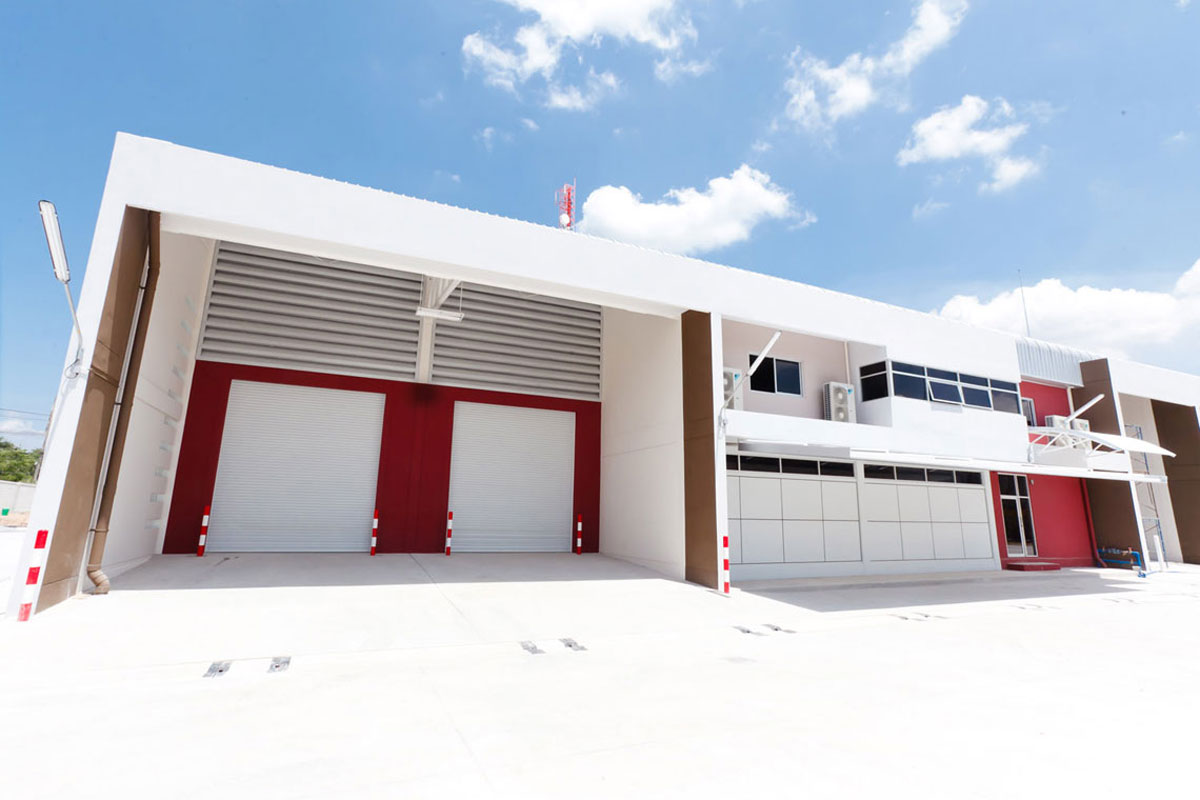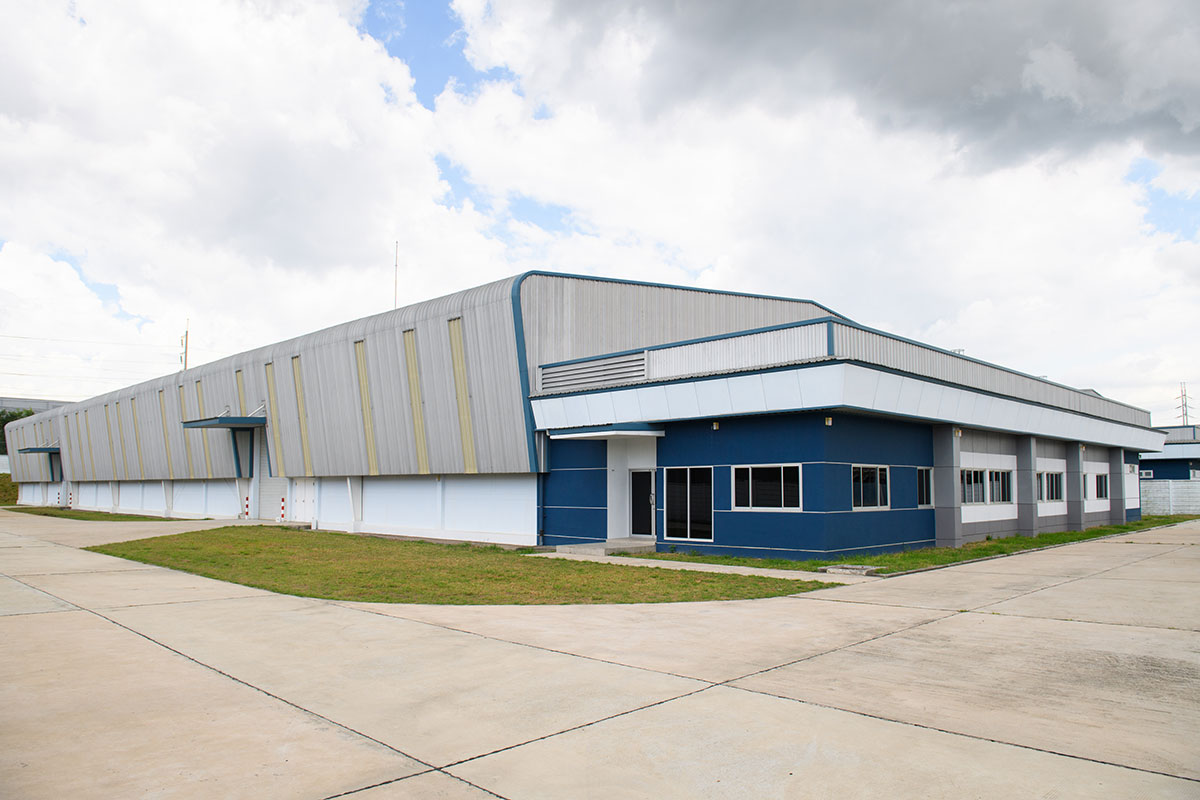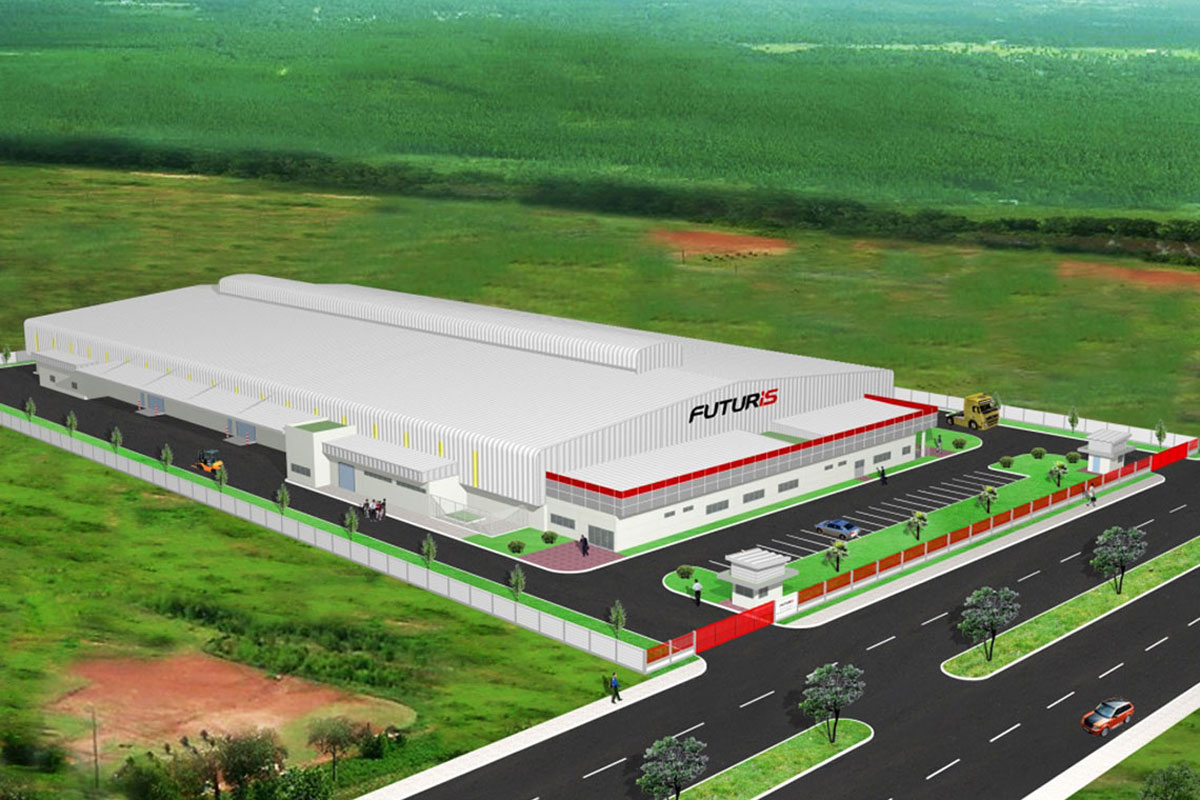 • Fire Alarm & Extinguishers
• Electricity Control & Telephone terminal cabinets
• Metal louver and Bird-screen
• Standard furnished toilets
Infrastructure and Utilities
Wide Road in Good Condition
A Stable Power Supply
Availability of a Range of Communications Networks
Treated Portable Water
Wastewater Treatment
Training and other Facilities
Plaza
Water Plant Industrial
Gas
Emergency Response
For more information on Ready Built Factory for Rent in Thailand,
Please call 662-719-9555 or e-mail: marketing@wha-group.com to arrange a site visit to one of our industrial estates.