WHA Saraburi Industrial Land – WHA SIL
Formerly known as Hemaraj Saraburi Industrial Land
Estate Specialty: Building Material, Electronics, Consumer, Cogeneration Power, Others
With an area of 3,619 rai (1,430 acres), WHA Saraburi Industrial Land – WHA SIL is located in Nong Khae District, Saraburi Province, only 70 kilometers north of Bangkok via Thailand's main Highway 1. WHA SIL provides an ideal location for reaching destinations in the north, east and south, as well as Bangkok's two international airports.
Comprise an area of
3,619 Rai
(1,430 acres or 579 hectares)
WHA SIL makes a great location for the electronics cluster, with ample water supply available from nearby Pasak Cholasith Dam. There is an abundant technical workforce and proximity to the vocational colleges and research facilities of reputable universities.
WHA SIL is home to 89 customers (124 contracts), including a number of Siam Cement Group companies and joint ventures from multiple countries.
Industrial infrastructure is of high quality and includes communications, ample water supply from Pasak Cholasith Dam, which provides 785 million cubic meters, and wastewater treatment. WHA further offers quality industrial estate operations and management.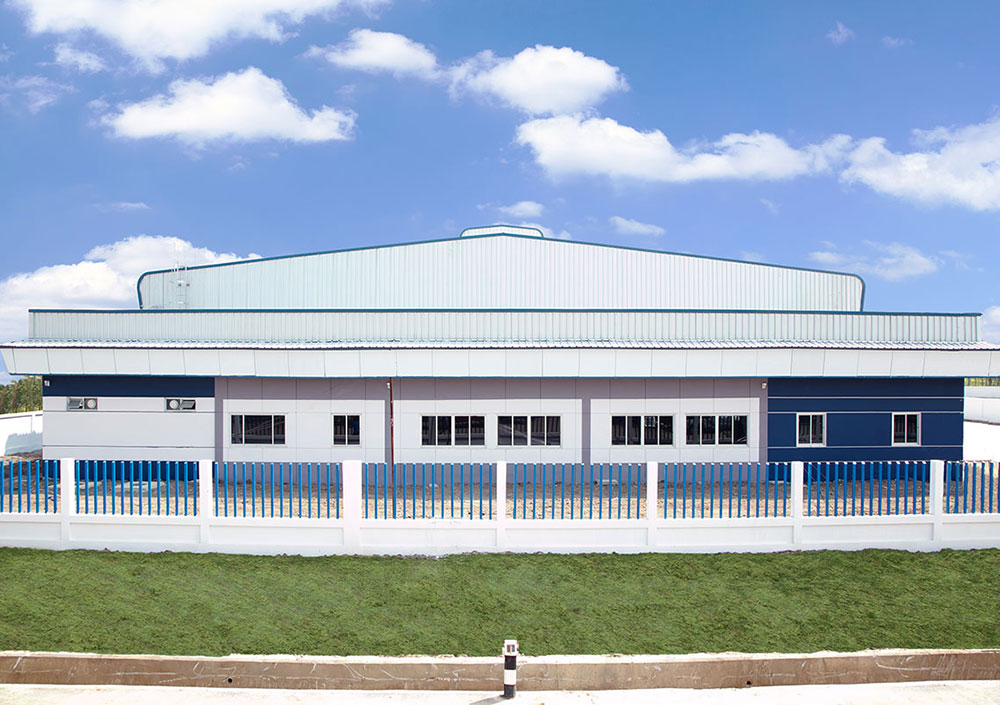 Ready Built Factory For Rent
WHA has developed Ready Built Factories for rent of 1,000 to 3,000 square meters.
LEARN MORE
Infrastructure and Utilities
Wide Road in Good Condition
30-45 meters width reinforced concrete and asphaltic concrete
Stable Power Supply
115kV/22kV 2 x 50 MVA Internal substation of PEA
Communication Network
Full range of stable communication networks for fixed-line, mobile telephone and internet network.
Industrial Water
15,000 Cu.m. per day (expandable)
Wastewater Treatment
10,000 Cu.m. per day (expandable)
Plaza
Coffee shop, tea shop, restaurant, bank, and convenient store
Gas
Natural gas from PTT through an underground pipe system
Industrial gases (Oxygen, Nitrogen,Hydrogen, Argon)
Emergency Response
24/7 emergency service
Our Customers
Automotive Cluster, Plastics & Polymers, Metal Fabrication, Electronics, Building Materials, Agro & Consume, Building Materials, Logistics & Others
Factories in WHA Saraburi Industrial Land




MORE CUSTOMERS
WHA Saraburi Industrial Land (WHA SIL)
| Distance | Point to Point | Driving* |
| --- | --- | --- |
| To Ayutthaya | 29 Km. | 48 Km. |
| To Bangkok | 70 Km. | 76 Km. |
| To Suvarnabhumi Airport | 80 Km. | 97 Km. |
| To Laem Chabang Deep Sea Port | 150 Km. | 183 Km. |
| To Map Ta Phut Deep Sea Port | 185 Km. | 247 Km. |
*Using google map. Distance varies to route selection.
For more information about this location, or arrange a site visit, please fill in the form at Contact Us page
Contact Us