WHA Eastern Seaboard Industrial Estate 2 – WHA ESIE 2
Formerly known as Hemaraj Eastern Seaboard Industrial Estate 2
The estate covers the area of 3,650 rai
(1,460 acres or 584 hectares)
Cluster Promotion with BOI Investment Program
EEC Promoted Industrial Zone for Next Generation Automotive, Smart Electronics and Robotics
Estate Specialty: Automotive Cluster, Plastics & Polymers, Metal Fabrication, Electronics, Building Materials, Agro & Consumer, Logistics & Others
WHA Eastern Seaboard Industrial Estate 2 - WHA ESIE 2 is the 8th industrial estate developed by WHA Industrial Development Public Company Limited. The estate covers the area of 3,650 rai (1,460 areas or 584 hectares) in Chonburi Province, Thailand.
WHA ESIE 2's strategic location directly on Highway 331 and Highway 3574 is close to the deep sea port in Laem Chabang, close to Sri Racha City, and is in close proximity to the other WHA's fully developed industrial estates (WHA Chonburi Industrial Estate 1& 2, WHA Eastern Seaboard Industrial Estate and Eastern Seaboard Industrial Estate) that comprise WHA's automotive cluster.
Today, there are 25 customers with 33 contracts who have invested in excess of USD 2.1 Billion at WHA ESIE 2. SAIC, Fabrinet and AW (Thailand) has selected WHA ESIE 2 as their production base in Thailand. The high-quality infrastructure at WHA ESIE 2 includes wide roads in good condition, a stable power supply, availability of a range of communications networks, treated potable water and wastewater treatment facilities that meet environmental standards.
Infrastructure and Utilities
Wide Road in Good Condition
25 - 45 meters width reinforced concrete
Stable Power Supply
22kV and 115kV by PEA
Communication Network
Full range of stable communication networks for fixed-line and mobile telephone network. Data Communication Lease Line by True and Jastel.
Industrial Water
12,000 cu.m./day (expandable)
Wastewater Treatment
Aerated Lagoon Capacity of 10,000 cu.m./day
Gas
Natural Gas provided on site is in planning process
Emergency Response
24/7 emergency service
Our Customer
Automotive Cluster, Plastics & Polymers, Metal Fabrication, Electronics, Building Materials, Agro & Consume, Building Materials, Logistics & Others
Factories in WHA Eastern Seaboard Industrial Estate 2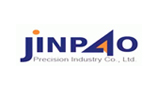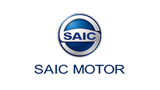 MORE CUSTOMERS
WHA Eastern Seaboard Industrial Estate 2 (WHA ESIE 2)
| Distance | Point to Point | Driving* |
| --- | --- | --- |
| To Si Racha | 25 Km. | 30 Km. |
| To Laem Chabang Deep Sea Port | 25 Km. | 33 Km. |
| To Pattaya | 33 Km. | 43 Km. |
| To Map Ta Phut Deep Sea Port | 47 Km. | 62 Km. |
| To Suvarnabhumi Airport | 80 Km. | 103 Km. |
| To Bangkok (Central) | 96 Km. | 120 Km. |
*Using google map. Distance varies to route selection.
For more information about this location, or arrange a site visit, please fill in the form at Contact Us page
Contact Us