WHAand Rayong's Tasit Subdistrict Team Up for Joint Community Project for Sustainable Development
01/08/2022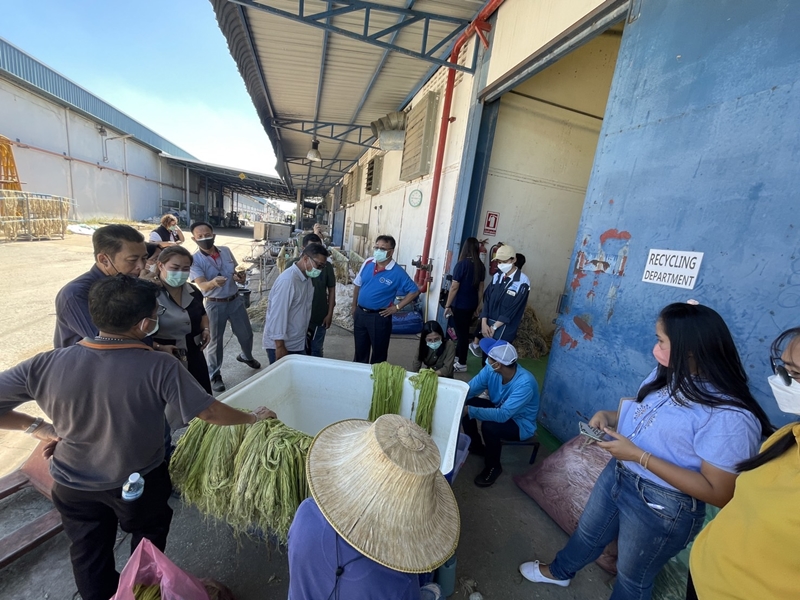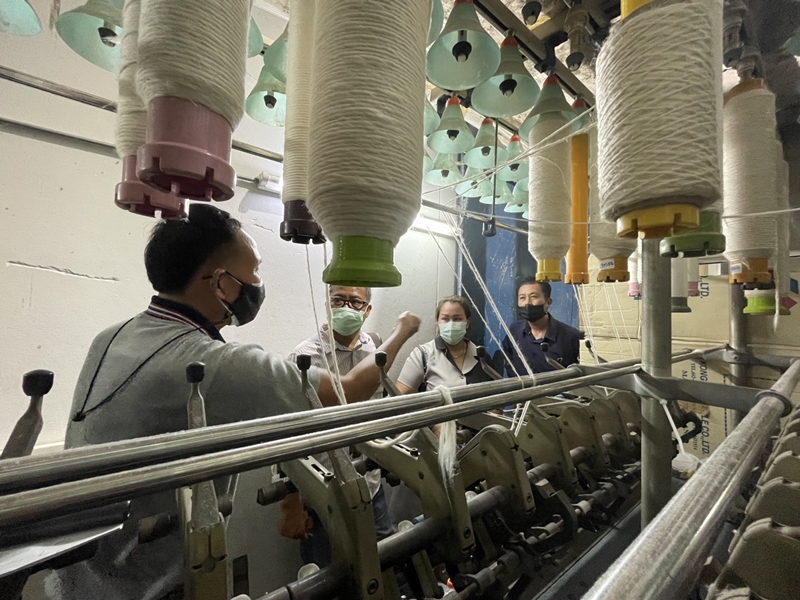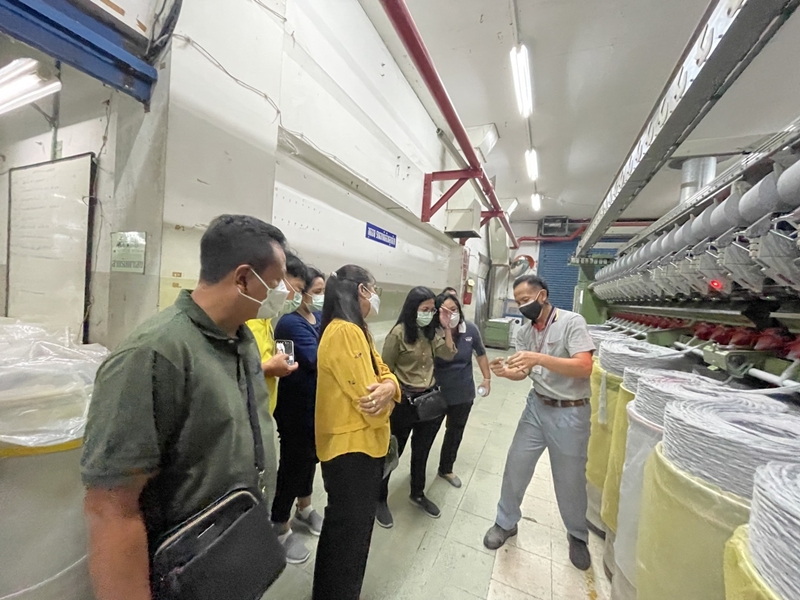 Representatives of WHA Corporation PCL (WHA Group), WHA Utilities and Power _PLC. (WHAUP) and the Administrative Organization of Tasit Subdistrict in Rayong recently visited Kongkiet Textile Company in Saraburi province to observe its production facility that converts agricultural materials to natural textile fibers.
WHA Group, WHAUP and Tasit Administrative Organization are currently studying the possibility of creating a joint community project to recycle waste, such as water hyacinth and pineapple leaves, to make fibers for textile. This sustainable project could create jobs, provide additional income for the people, encourage self-sufficiency, and empower the community.
Visitors listen attentively to their host and guide who explains how agricultural waste is converted to organic fibers that are in demand from local and international buyers in search of high-quality materials. WHA Group, WHAUP and Tasit district representatives are shown some finished high-quality yarn and fiber used as raw materials by different industries.