WHA Group Joins Dr. Somyos Anantaprayoon Foundation to Support Solar Rooftops Installation for School in Rayong Province Under the Shine Brighter with WHA Project
19/10/2023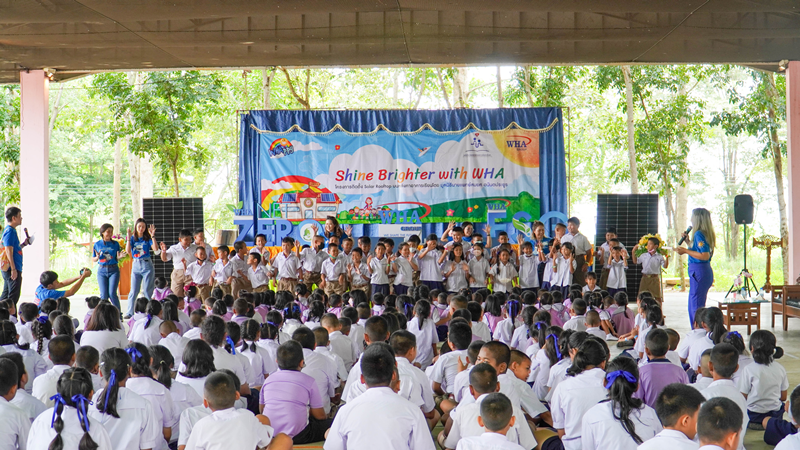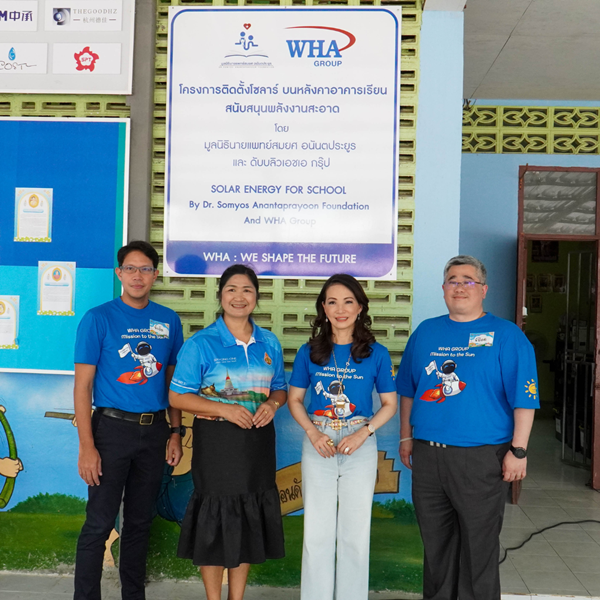 Recently, Ms. Jareeporn Jarukornsakul, Chairman of the Executive Committee and Group CEO of WHA Corporation PCL or WHA Group, Dr. Somyos Anantaprayoon Foundation along with executives and WHA Group employees joined in delivering Solar Rooftop and sports equipment to Nikhom Sang Ton Eng School Rayong Province 9 under the Shine Brighter with WHA project to promote the use of clean energy and reduce the school's utility costs so that the education budget can be allocated to teaching and learning more efficiently.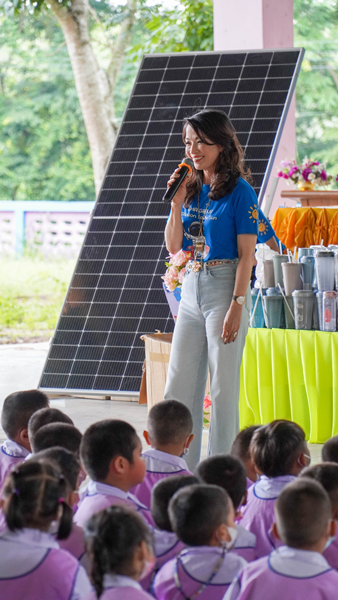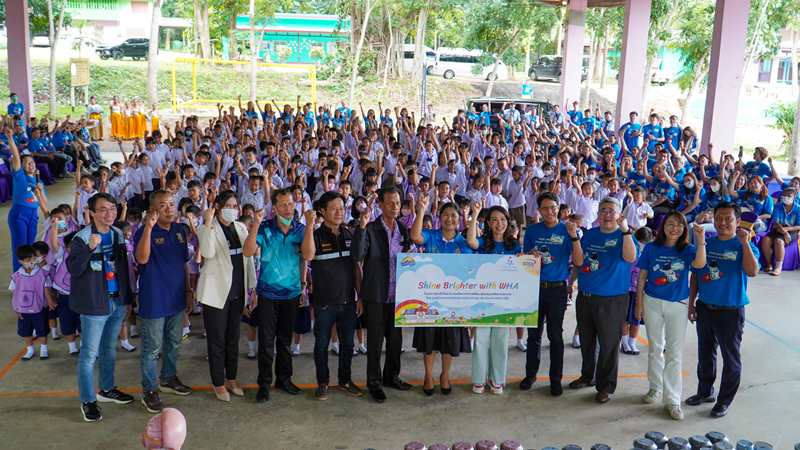 Shine Brighter with WHA project was initiated according to the founding purpose of Dr. Somyos Anantaprayoon Foundation of supporting the health and education of students in Thailand together with WHA Group in developing a good quality of life for youth and people in the communities surrounding the WHA industrial estates.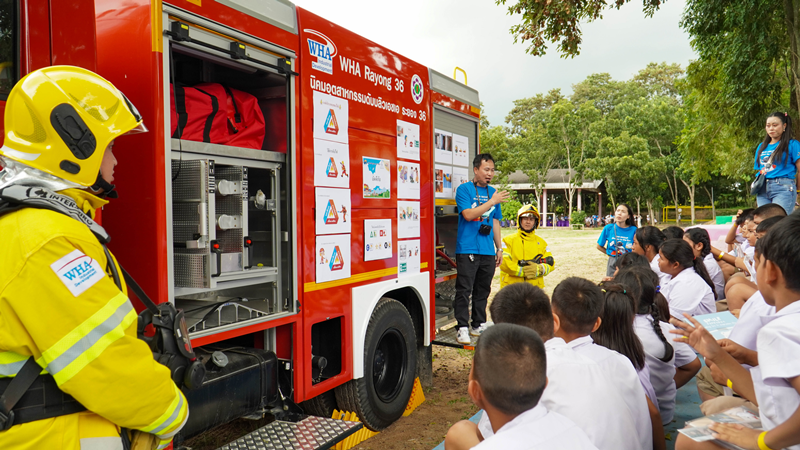 In Solar Rooftop Donation ceremony, 5 activities were organized for students to promote creative learning outside the classroom through real experiences, including Activity 1: Clean and safe drinking water management; Activity 2: Clean energy from solar; Activity 3: Incident response. Fire Prevention, Activity 4, Waste management with the WeCycle project, Activity 5, Creative use of social media, base 6, Prevention of sexual harassment and dangers from cigarettes.
WHA Group is committed to continuing this project to reinforce one of its important Brand Promise: Human Progress, in other words, the development of personnel in all sectors of society to create social and economic development. In line with WHA: WE SHAPE THE FUTURE campaign that aims to create a sustainable future for society. They believe that if there is no personnel development, society or even the nation cannot survive.