WHA Group's March CSR Program Focuses on Youth and Community
20/04/2021
One year after the World Health Organization declared the COVID-19 pandemic, people worldwide are now getting on with their lives, adjusting to the sudden changes brought on by the situation and living under the new normal.
In March, WHA Group continued its civic outreach with activities that touched on youth and the society, to strengthen the network of support that includes families, schools and neighborhoods. Taking the lead this month were WHA Industrial Development Plc (WHA ID) and WHA Utilities and Power Plc (WHAUP), that organized several activities for the benefit of community members.
Promoting education
The role of young people is to be a part of society's development. Through education, they are given the tools to improve their lives and that of their families, so they can become productive citizens.
WHA ID WHAUP donated a fund for educational development to a school in Bowin community, Sri Racha, Chonburi province. The company also handed out snacks and gifts to children living in different neighborhoods.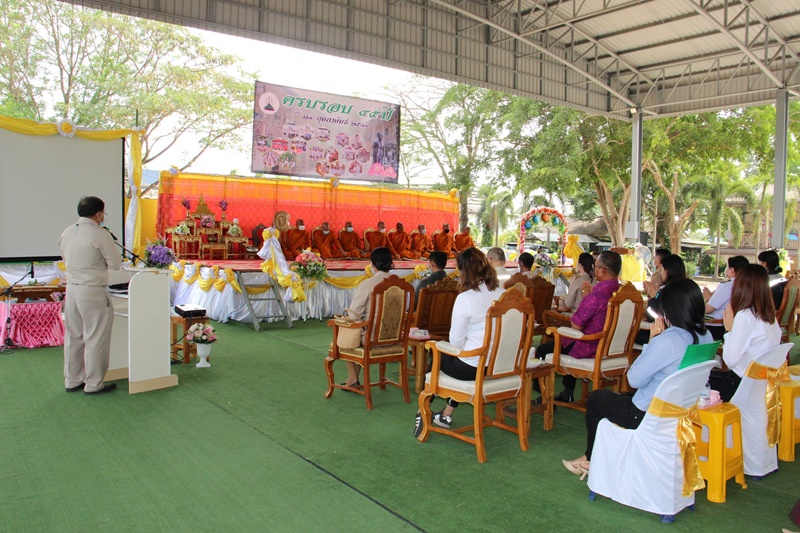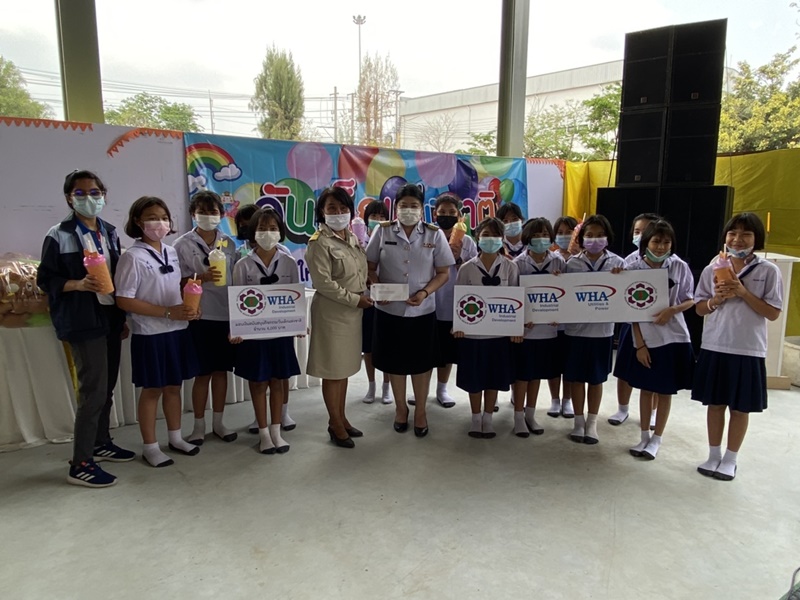 In collaboration with the Industrial Estate Authority of Thailand (IEAT) and industrial estate customers, WHA ID and WHAUP attended the 45th anniversary of Baan Khao Hin (Nikorn Rat Bamrung) School in Sri Racha, Chonburi. This was an excellent opportunity to promote outdoor activities and to show support for the hard-working teachers and their students.
With the aim to teach children good sportsmanship, the company supported a football competition "WHA Nongbua Youth League 2021." Held at Nong Bua Sub District Administration's Stadium in Rayong's Ban Khai district, the sports event helps improve the students' mental and psychical health, while enabling them to learn first-hand the importance of teamwork.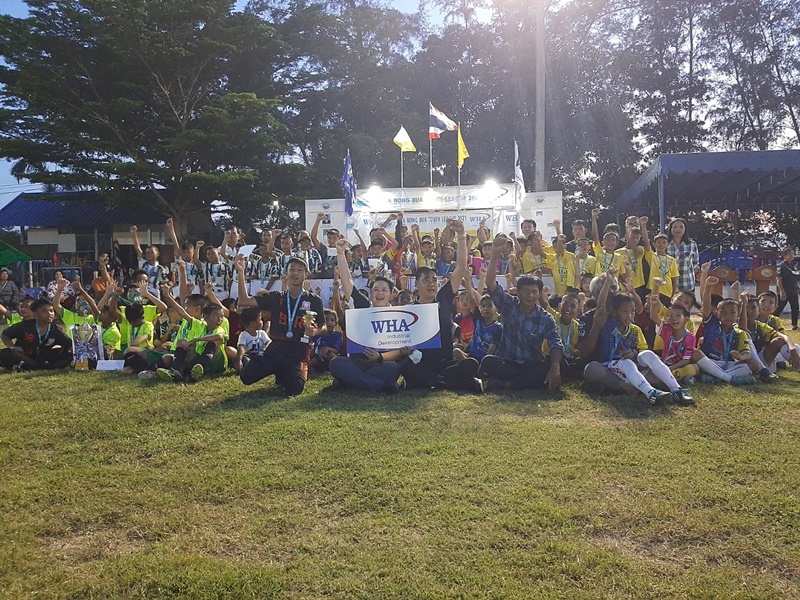 Building a strong connection with the community
WHA ID WHAUP, on behalf of WHA Group, also paid a courtesy call to the Registrar's Office in Chonburi's Sri Racha District and gave financial support to help maintain the office and provide better service for the residents. This enabled WHA representatives to meet with local officials.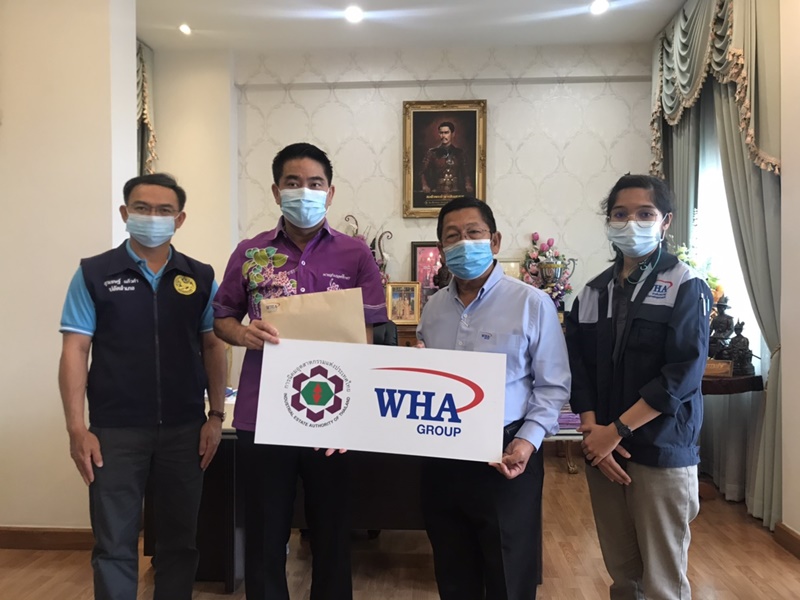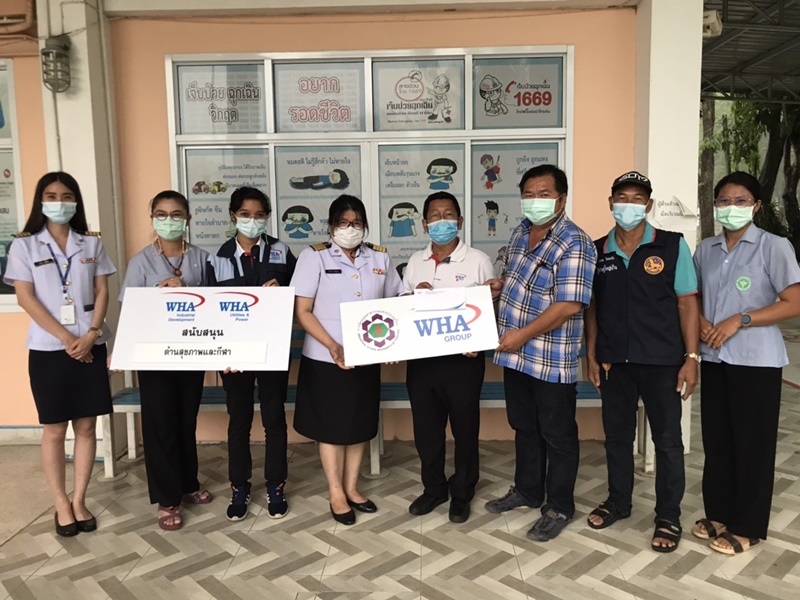 The next stop was the Ban Bueng district's Administrative Office, where the company gave funds to set up service points for members of the local community, and promote road safety as well as traffic awareness for accident prevention.
WHA also paid a visit to Rayong's Ban Khai Police Station to provided computers as well as financial support to improve the landscape, enabling more efficient services for officers.
WHA ID and WHAUP also joined a cleanup campaign in Ban Bueng district, organized by local authorities to mark the death anniversary of King Rama 3. All participants volunteered to tidy the streets or sidewalks and pick up litter to keep the community orderly and safe for all residents.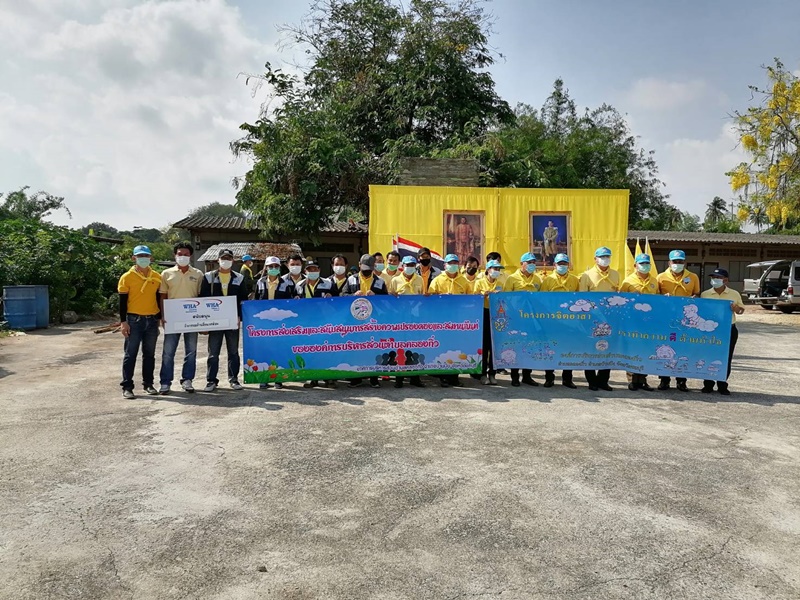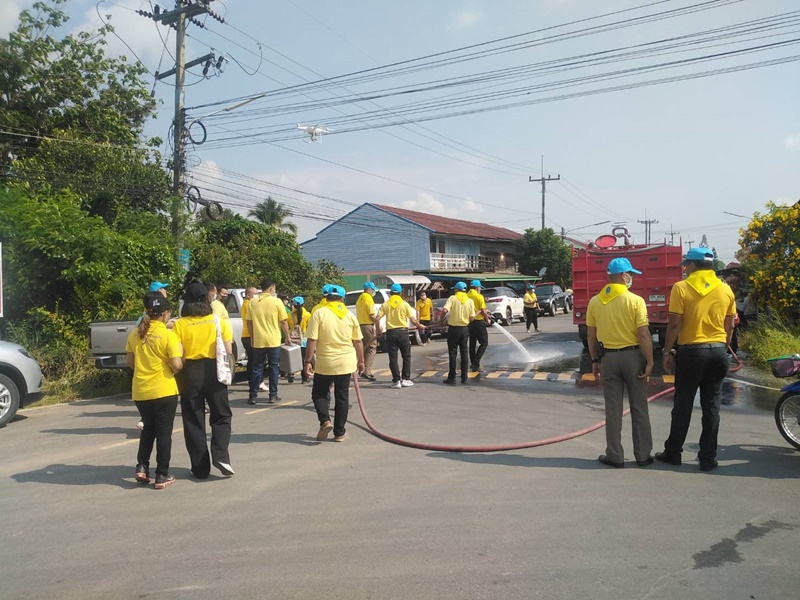 Through continuous CSR initiatives and projects that encourage social responsibility, WHA Group contributes towards developing and enhancing the well-being of the community in a sustainable manner.