WHA Group Boosts Social Outreach Initiatives to End the Year
15/03/2021
The year 2020 was full of uncertainties and challenges for many individuals and businesses. The impact cannot be measured and the pandemic will have lasting effects for many years to come. Although the situation seems to be far from getting resolved, with new COVID cases in different parts of the country, the new year is starting with a renewed enthusiasm and fresh mindset to set new goals and the desire to help each other.
During the month of December 2020, WHA Group continued to look after its neighboring communities through CSR initiatives that provide effect support to a large range of beneficiaries, especially the most vulnerable members.
Enhancing Education
WHA brought joy to children in Wat Nern Tong Child Development Center in Chonburi by donating educational toys and other learning tools. These gifts are useful to develop the children's motor and problem-solving skills and teaches them about sharing. They are also good for nurturing their creativity and imagination.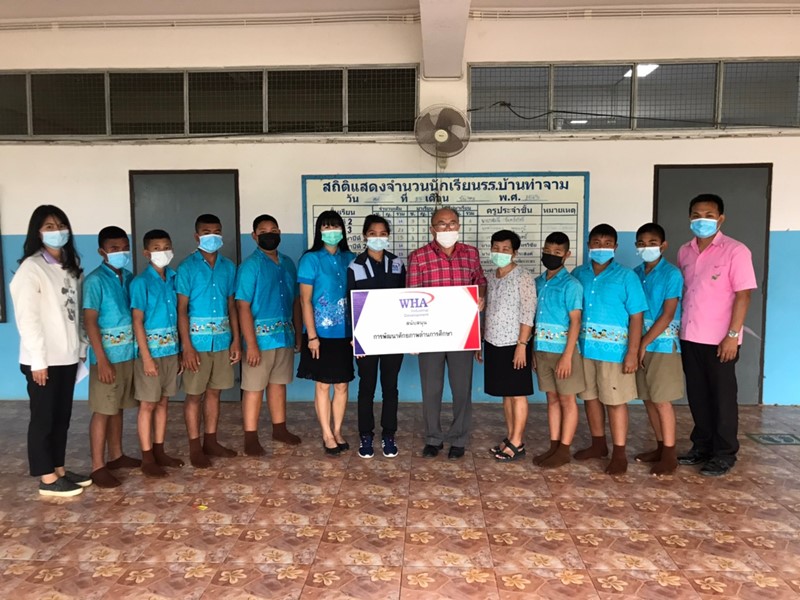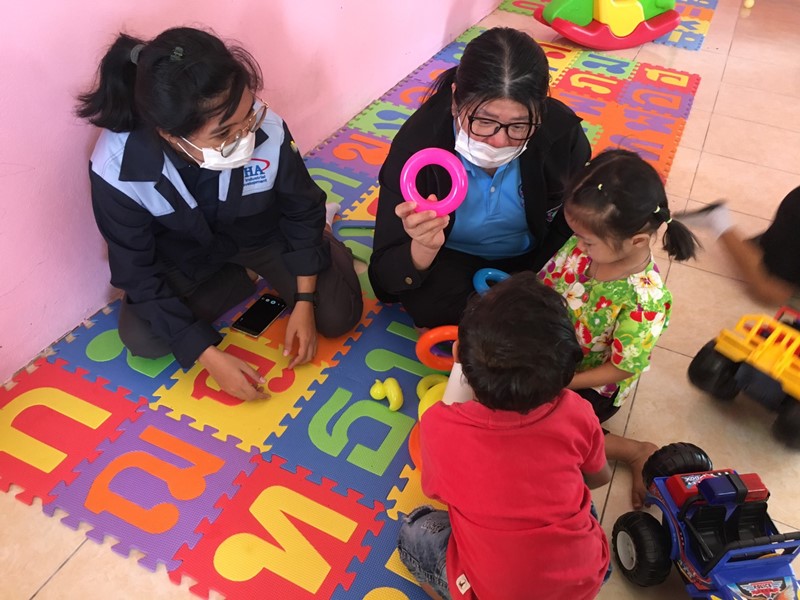 In Si Racha province, WHA gave financial support to improve the landscape and surroundings of the Ban Rawoeng School, so the young students can have a cleaner and safer environment for learning, playing and doing physical activities. Having clean school grounds also spreads awareness of health and cleanliness and instills positive habits for the long run.
Health is wealth
WHA, together with Si Racha's Bo Win Police Station, provided funds to purchase medical supplies and equipment for Tha Wang Pha Hospital in Nan province. With better resources, the community members will have access to better health care treatment and services.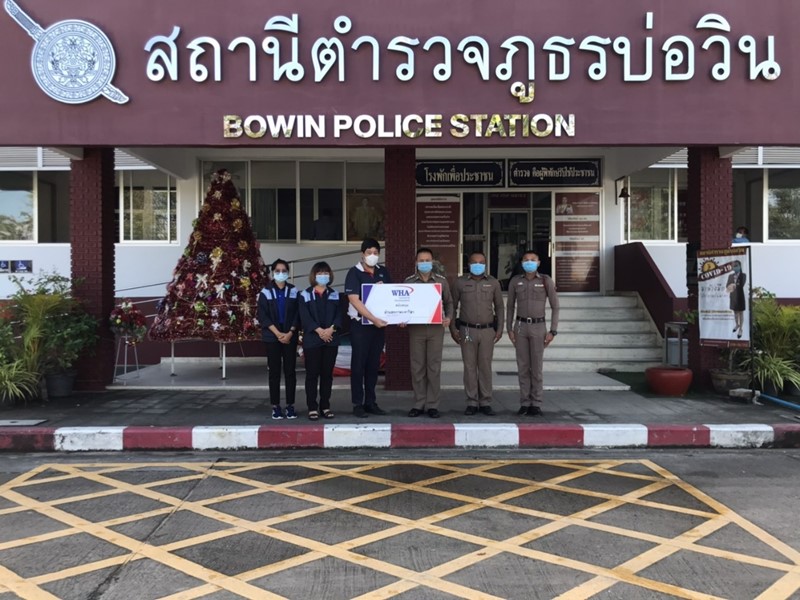 For senior residents of Si Racha, Chonburi, a flu shot clinic was jointly organized by WHA at the Chaloemphrakiat Princess Mother Health Center.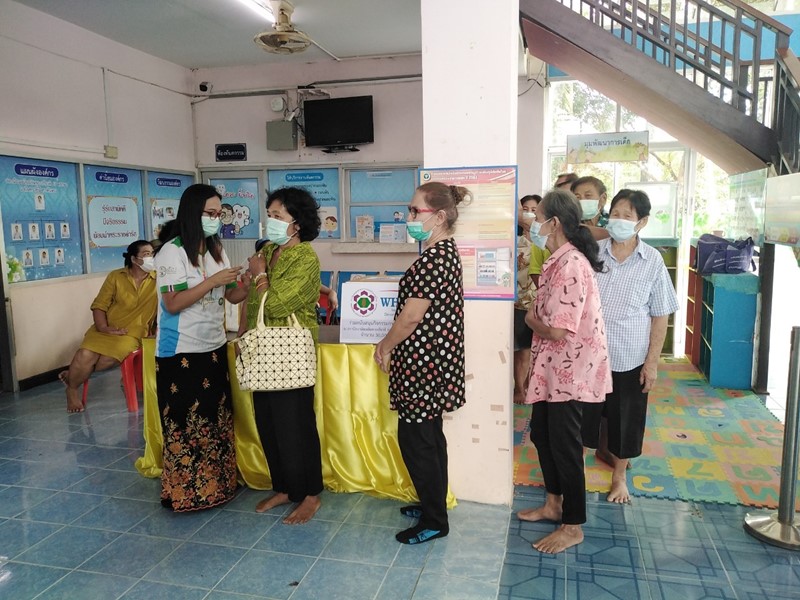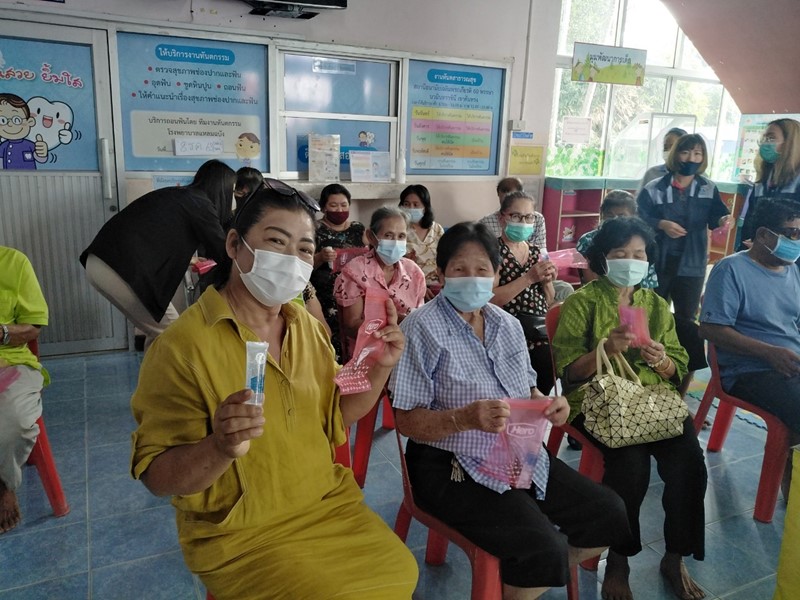 A donation from WHA ID was used to purchase computer for the Chaloemphrakiat Ban Map Lam Bit Health Center in Ban Bueng district, Chon Buri. The updated equipment will be used to store and manage health records of patients for more efficient patient care.
Society and the Environment
It is important to feel safe at home, at school, at work or in the street. WHA funded the installation of CCTV systems at Bantajam School in Nong Yai district, Chonburi, to ensure the safety of schoolchildren and staff.
WHA Group held a series of road safety awareness activities to promote good driving practices during the holiday season. In cooperation with local traffic police, on-site lectures were organized to emphasize the importance of safe and responsible driving. Banners about road accident prevention were also distributed to the traffic police to make drivers aware of safety guidelines.
To preserve the environment, WHA financed a number of activities during the month. It funded the dredging of Si Racha's Map Pu canal to prevent flooding during the rainy season. Cameras were purchased for the Khao Khiao–Khao Chomphu Wildlife Sanctuary in Si Racha, Chonburi to be able to observe and protect the different species of plants and animals in the area.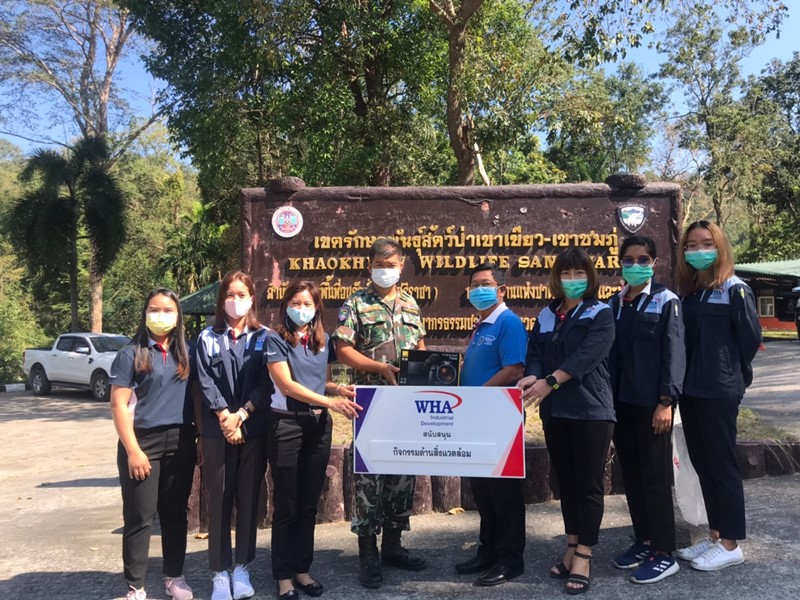 WHA is also committed to preserve cultural perspectives of the communities by helping keep their traditions and rituals alive. A donation from WHA Industrial Development to the Ban Map Lambit community helped make this year's traditional Buffalo Racing Festival a success, attracting townsfolk and visitors to Chonburi. To celebrate the New Year, WHA offered gifts to the residents of Pattaya's Seniors Club.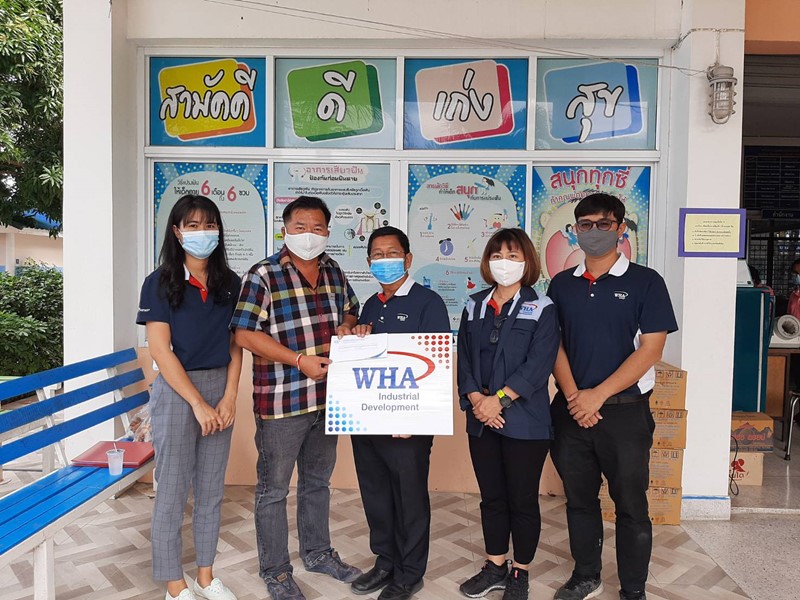 WHA realizes the importance of keeping the community together even during the most challenging times. The Group's CSR activities and initiatives remain balanced and focused, so that they embrace all aspects of life within the society. Solidarity is shown by looking after the welfare of the most vulnerable members, as well as the well-being of the entire community.