WHA Group Continues to Help Communities Amid the COVID-19 Crisis
30/07/2020
As the COVID-19 pandemic continues to contribute stressful situations both in the workplace and at home, WHA has persisted to look after the welfare of communities through CSR initiatives that bring relief, comfort and sustenance to the most vulnerable members.
For many months, the crisis has caused many workers to suffer pay cuts or to lose their jobs, threatening the well-being and security of their loved ones. WHA offers its assistance by connecting with its neighbors and offering aid to those going through challenging times.
Filling Community Pantries in Different Villages
WHA has donated bottled water, canned goods, dried noodles and other essential items to several community pantries, so that those who are heavily impacted by the COVID crisis will not go hungry. Many households are suffering low food security, with some having to cut the frequency and quality of their meals.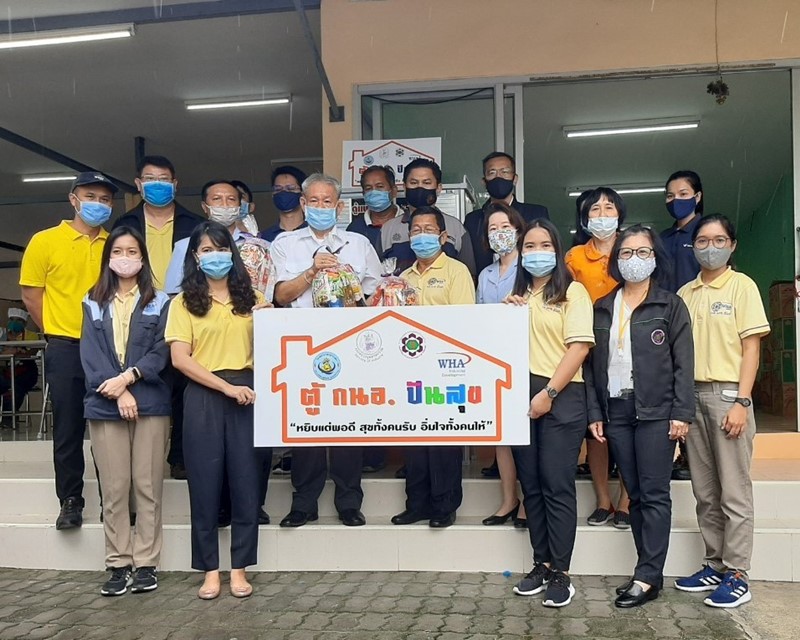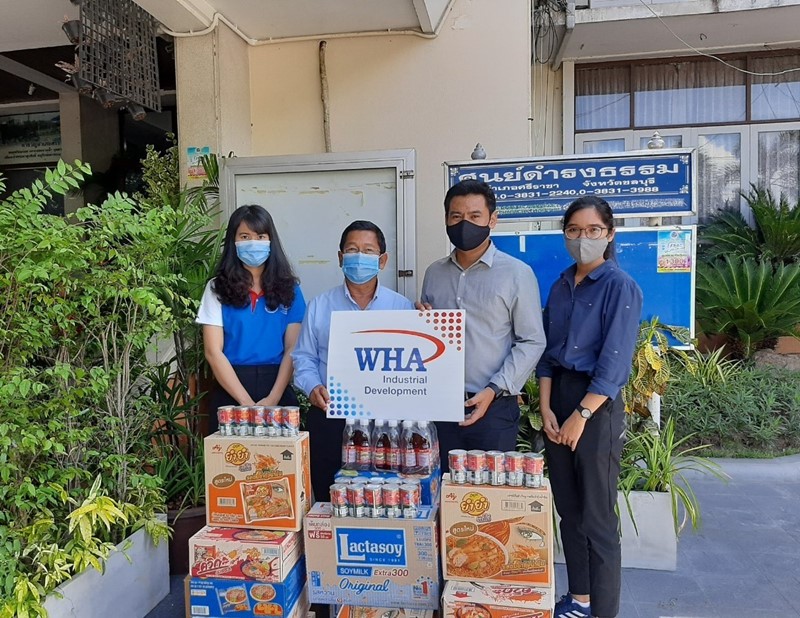 Among the places where WHA has made these donations intended for the community pantries were the administrative offices of Pluak Daeng in Rayong and Si Racha in Chonburi.
A Greener, Safer Community
WHA teams were also busy with tree-planting projects in different districts and villages to improve environmental conditions in a sustainable manner. In Ban Khai and Pluak Daeng, villagers and officials joined hands to plant vetiver grass which is reported to be effective for treating wastewater because of its ability to absorb pollutants and trap debris and sediments. Its unique characteristics make it tolerant to extreme soil conditions, making it able to survive where other plants cannot.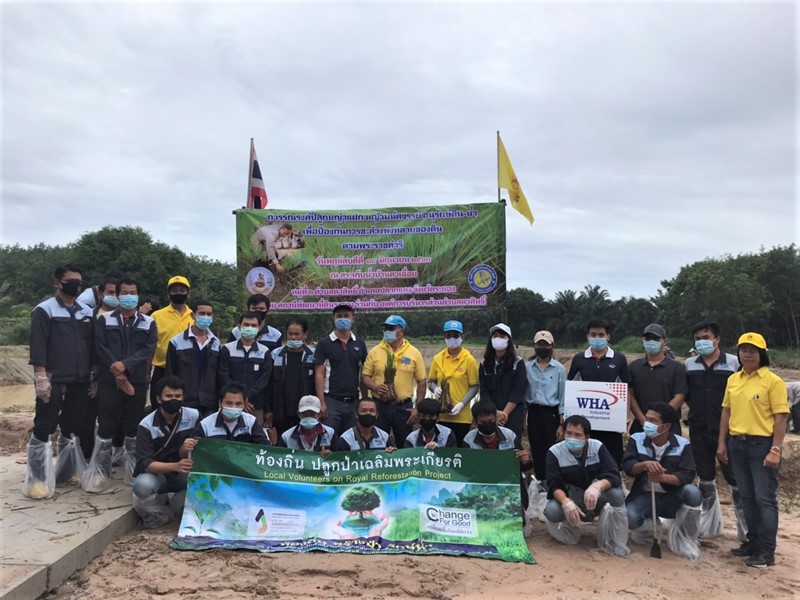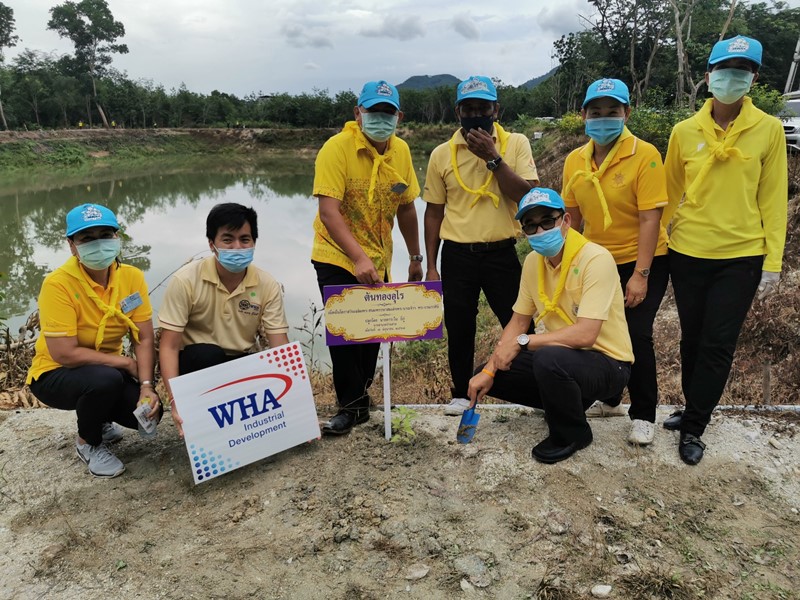 To celebrate the birthday of Her Majesty Queen Suthida, tong urai trees were planted in Ban Khai district to protect and improve the environment and to give the public a beautiful place for repose and recreation. The same trees were planted in Pluak Daeng, chosen for their colorful yellow flowers that bloom all year round.
In Si Racha, WHA also initiated a clean-up campaign and a refurbishment of the workout equipment to provide clean and healthy surroundings for everyday life.
In the Ban Khai District Office, WHA sponsored the installation of a Wi-Fi network so residents and visitors can access the internet for free.
"WHA Group continues to help the community during these challenging times when many are still suffering from the economic impact of COVID-19. We will continue to take action and to assist local organizations," said Ms. Siyaphas Chantachairoj, Director - Corporate Marketing of WHA Corporation PCL. "At the same time, we also look after the well-being of our neighbors by taking care of the environment, in order to raise awareness and ensure that the quality of life will not be compromised."