Unified Operation Center – UOC |the Centralized Control Center of WHA Group
10/02/2023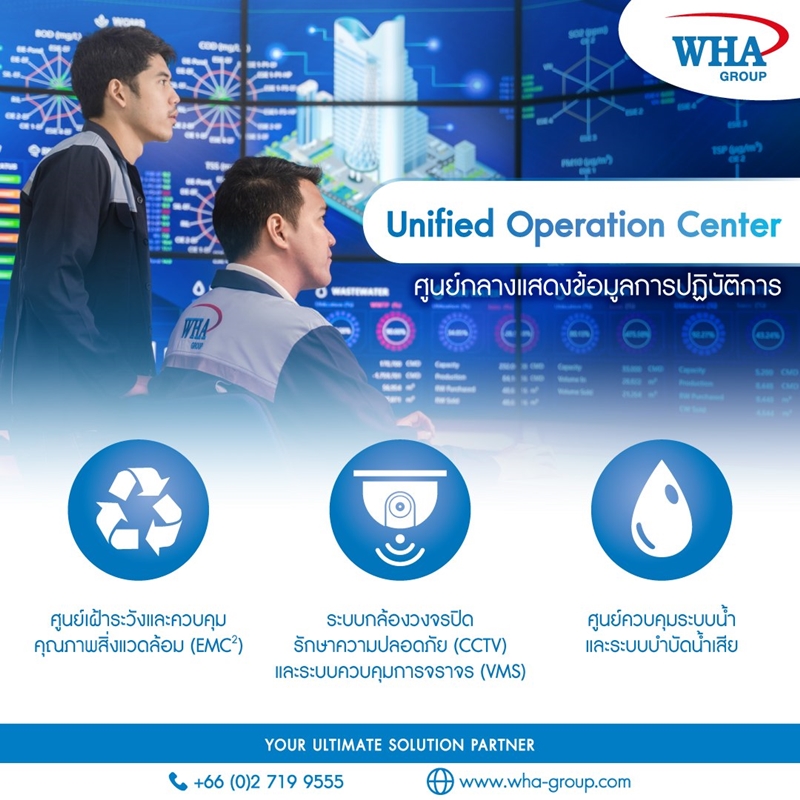 Unified Operation Center –UOC is the centralized control center that offers a broad view of operational information of WHA Group by presenting real-time real estate management information, infrastructure system such as water generation, electricity generation, and power. The management system can be divided into sub-sections as follows:
Environmental Quality Monitoring and Control Center (EMC2).
Security and Surveillance System (CCTV) and Traffic Control System (VMS).
Water Supply and Wastewater Treatment Control Center.
UOC is the intention of the group of companies that wish to have the presentation of transparency in results of environmental indicators in compliance with the regulation of government sector that requires public disclosure of environmental indicators.
———————————————————————
💼 www.linkedin.com/company/wha-corporation